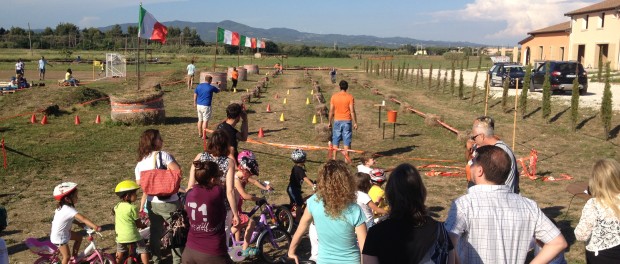 Our children activity takes place mainly  on setting up special trails also in other places required for promotion such as:
Patronal feasts / festivals
Entertainment at the local malls
Cicloescursioni towns combined with the service Baby Bike Park.
The Bike Park is a cyclo circuit, specially structured, with a number of difficulties, aimed at children aged 4 to 11 years or so.
In this journey the young bikers have fun on skill games trying to improve their motor skills under the careful supervision of the staff Tuscany Love Bike and staff Acd costa degli Etruschi.
Through the game or, more precisely, through the proposed activities in a climate of confrontation playful, you get a positive emotional response to a cooperation on youth group.