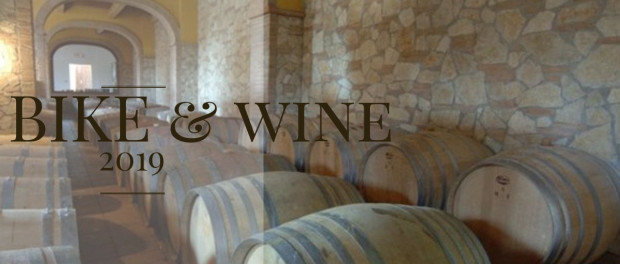 Cycling in Etruscan Coast and Cecina Valley. This territory has important protect areas, the natural reserves Magona, Monterufoli-Caselli, Berignone and pinewood Tomboli. In this area an extraordinary variety of bike trails that can satisfy all bikers visitors tourists. You ride along the ancient paths and dirt roads through the beautiful natural reserves of our territory and the numerous Roman, Medieval and Etruscan sites.
PROGRAM 2019
 LA REGOLA E-Bike & Wine
MAY –  JUNE –  JULY –  SEPTEMBER –  OCTOBER
27 JUNE Book Presentation  Gino Bartali
COMPULSORY RESERVATION:
La Regola Loc.Altagrata-STR 68 km 6.400 Riparbella
+39 0586 698145 info@laregola.com
 PAGANI DE MARCHI BIKE & WINE
From 01 JUNE to SEPTEMBER   EVERY WEDNESDAY
COMPULSORY RESERVATION:
Pagani dei Marchi  +39 0586 653016 338 8903698 -info@paganideimarchi.com
TUSCANY LOVE BIKE +39 339 2100298 info@tuscanylovebike.it
INFO:
Tuscany Love Bike
+39 2100298
info@tuscanylovebike.it
NB:IN CASE OF BAD WEATHER THE EVENT WILL BE POSTPONED
SCARICA SOTTO IL VOLANTINO IN PDF
Disclaimer

Clausola di esclusione di responsabilità

I proprietari e i contributori di questo sito, pur facendo il possibile per l'affidabilità delle informazioni, non accettano alcuna responsabilità riguardante omissioni, errori, indirizzi di strutture ricettive errati,, date eventi e qualunque altra informazione in questo sito. Inoltre lo staff Tuscany Love Bike non è responsabile di incidenti su percorsi  suggeriti, inclusa la perdita o danni alla vostra bicicletta e si riserva il diritto di modificare o aggiornare il sito web in qualsiasi momento senza preavviso. Seguite sempre i nostri consigli e suggerimenti. Grazie.